January 2019
Florida Gulf Coast Cluster I
Thursday 1/10/2019
Hernando County Kennel Club
Friday 1/11/2019
Clearwater Kennel Club
Saturday 1/12/2019
Pasco Florida Kennel Club
Sunday 1/13/2019
Tampa Bay Kennel Club
Monday 1/14/2019
Manatee Kennel Club
Tuesday 1/15/2019 - Barbeque
---
For Cluster information call 813-415-1111.
Florida Gulf Coast Cluster II
Wednesday 1/16/2019
Hernando County Kennel Club
Thursday 1/17/2019
Pasco Florida Kennel Club
Friday 1/18/2019
Tampa Bay Kennel Club
Saturday 1/19/2019
Clearwater Kennel Club
Sunday 1/20/2019
Manatee Kennel Club
For Cluster information call 352-232-9591.
Click Here
to view pictures of the ground breaking for the new pavilion.
Click Here
to view event images.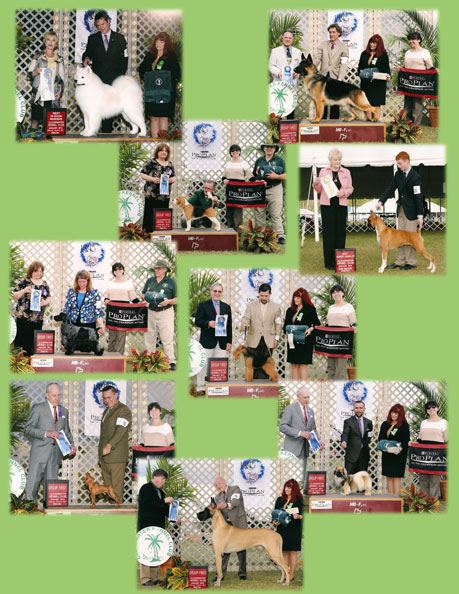 ---
Info Dog
Responsible Dog Ownership Day
RDOD is a community event promoting responsible dog ownership to be held every September in the greater Tampa Bay area.